REGISTER
IMPORTANT DATES
Abstract Submission Deadline
22/02/2019
Notification of abstract acceptance
11/03/2019
Submission of full papers
15/04/2019
6 May 2019
4th Annual Symposium | International Event
Divani Caravel Hotel, Athens, Greece
from 06/05/2019, 08:30 to 08/05/2019, 18:00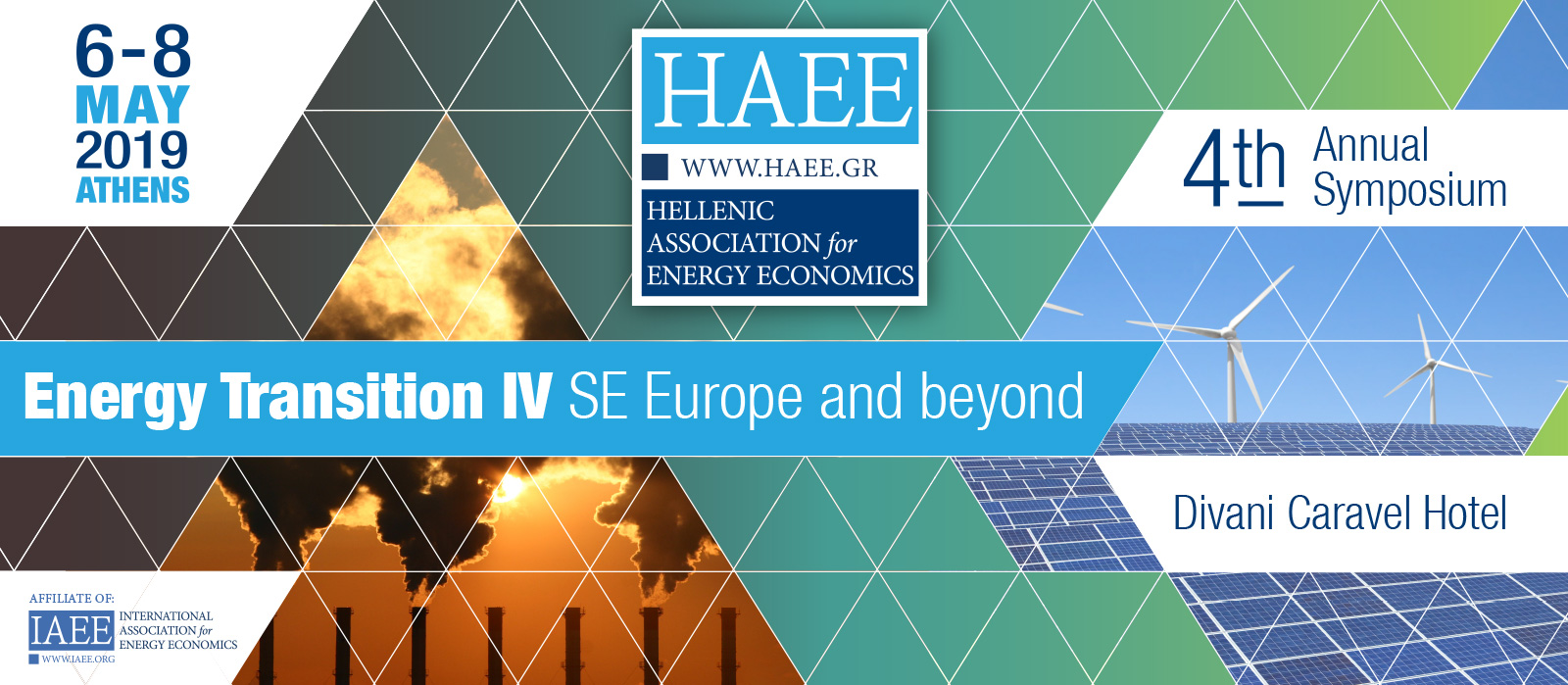 Registration fees
Participants

Before
1 March 2019

After
1 March 2019

Speaker/Chair IAEE Member

400 €

450 €

Speaker/Chair Non-Member

490 €

540 €

Delegate IAEE Member

550 €

600 €

Delegate Non-Member

680 €

730 €

Student IAEE Member

220 €

270 €

Student Non-Member

270 €

320 €
---
In case a paper that has been accepted has more than one author, only the person who presents the paper can register as a speaker and pay the reduced registration fee of € 400 for IAEE members and € 490 for non-members.
In case the co-authors would like to participate in the conference they must register as delegates and pay the corresponding fee of € 550 (IAEE members) or € 680 (non-members). Each author cannot present more than one paper. Withdrawal requests after April 1st will be charged a non-refundable administrative fee of 150 Euro. Cancellations received after April 15 will not be refunded.
Students are especially encouraged to participate and may attend the conference at the reduced student registration rate. In addition, students may submit a paper for consideration in the Best Paper award Competition (cash price plus waiver of conference registration fee). Students are also welcome to participate in the Poster Session.
For your registration, please click here
In case you encounter any problems during your abstract/paper submision please contact us at; 
Tel +30 210 92 30 422
E-mail : haee2019@haee.gr
---
We are pleased to inform you that HAEE has secured special rates for the date of the event at Divani Caravel.
Please find the dedicated discount code here: HAEE2019.
Please note that should you decide to proceed with your reservation at Divani Caravel, you are highly advised to do so until  March 29, 2019,
by clicking here: Divani Reserve Online
Contact person; Ms Errika Andrianopoulou, HAEE | Email: e.andrianopoulou@haee.gr, Tel: +30210 9230422
REGISTER
IMPORTANT DATES
Abstract Submission Deadline
22/02/2019
Notification of abstract acceptance
11/03/2019
Submission of full papers
15/04/2019